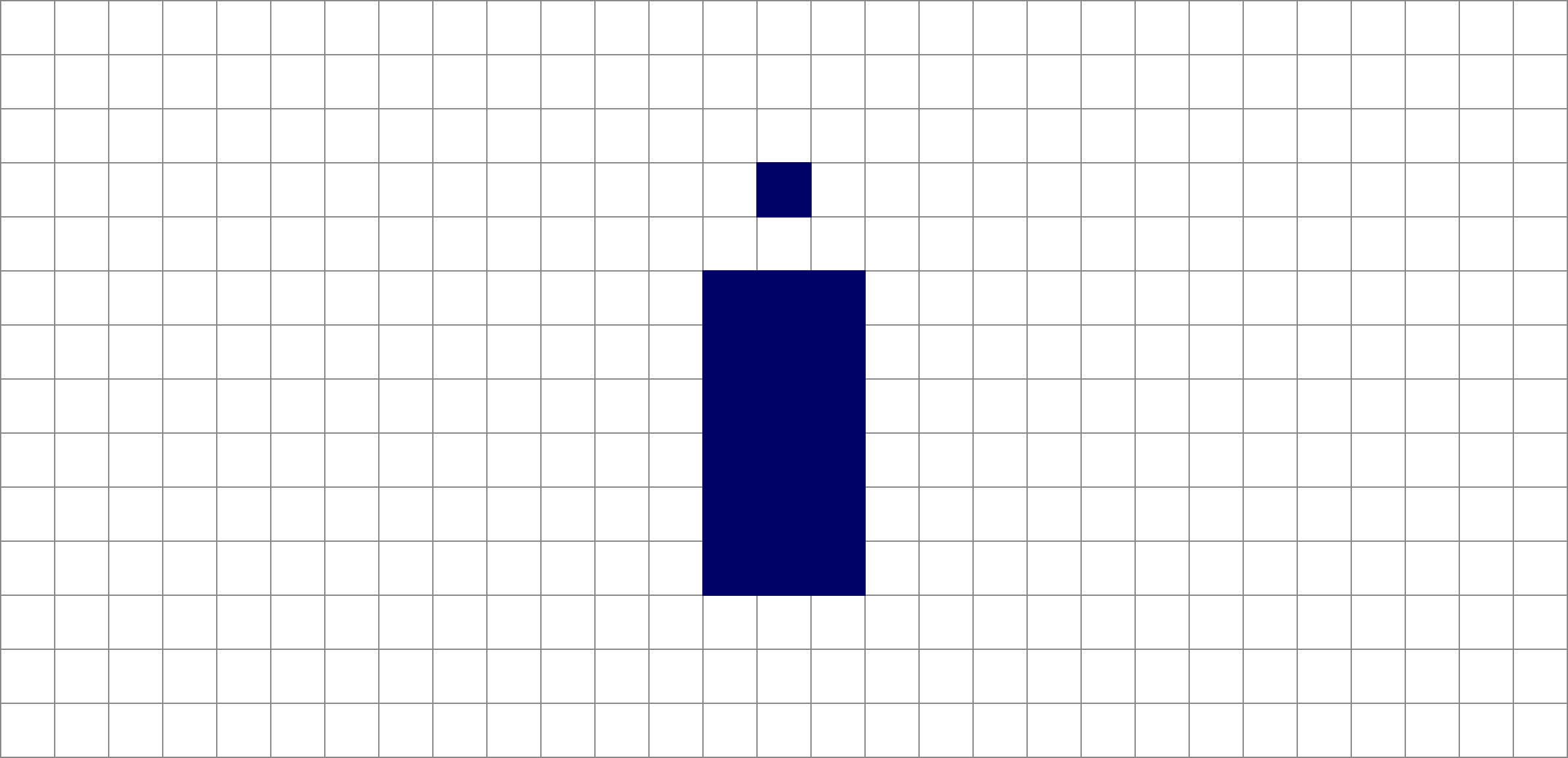 bottlium™ is eco-friendly, high-quality PET pellets made from PET bottles collected in reverse vending machines (RVMs) installed at more than 1,400 locations nationwide in Japan. bottlium™ itself is made using a proprietary production process with a minimal environmental impact.

People all over Japan who care about the global environment take their empty PET bottles to RVMs so that the bottles can be recycled into PET pellets and thus transformed into a new resource for industry. This consumer-engagement collection system is the foundation of the high quality of bottlium™.

​The recycled PET pellets are used in the manufacture of various apparel products.​*What are PET pellets?
​They are a material made by pulverizing PET bottles for easier processing.
The advantages of bottlium™
1

Good coloration

bottlium™ is 100% made from plastic bottles that have been provided by consumers as a clean resource after they have removed the caps and labels and rinsed the bottles out. This work by environmentally conscious consumers makes the bottles clear and clean and that in turn makes coloration much easier.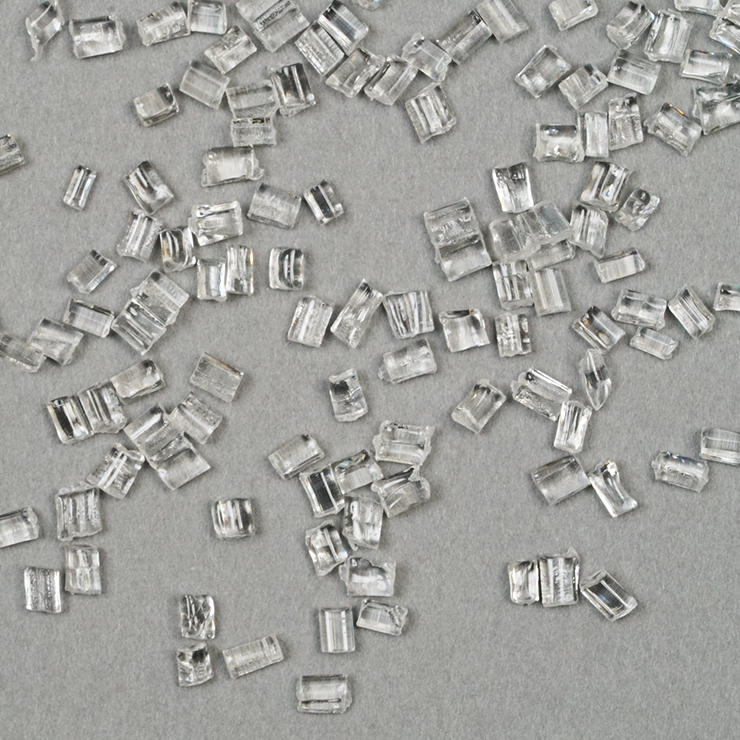 2

Chemical agent-free aqueous cleaning process

In ordinary recycling processes, cleansing agents that are known to be environmentally harmful are used to clean PET bottles. However, in the case of bottlium™, we process bottles using our proprietary technology that employs environmentally friendly ozone water to disinfect and sterilize the material, thereby achieving enhanced cleansing efficacy through the action of nano bubbles. The wastewater is reusable, which makes our washing process even more eco-friendly compared with the methods adopted by comparable PET pellet producers*.*Surveyed recyclers handling 10,000+ tons of PET/year
(TOMRA Japan survey; as of April 2021)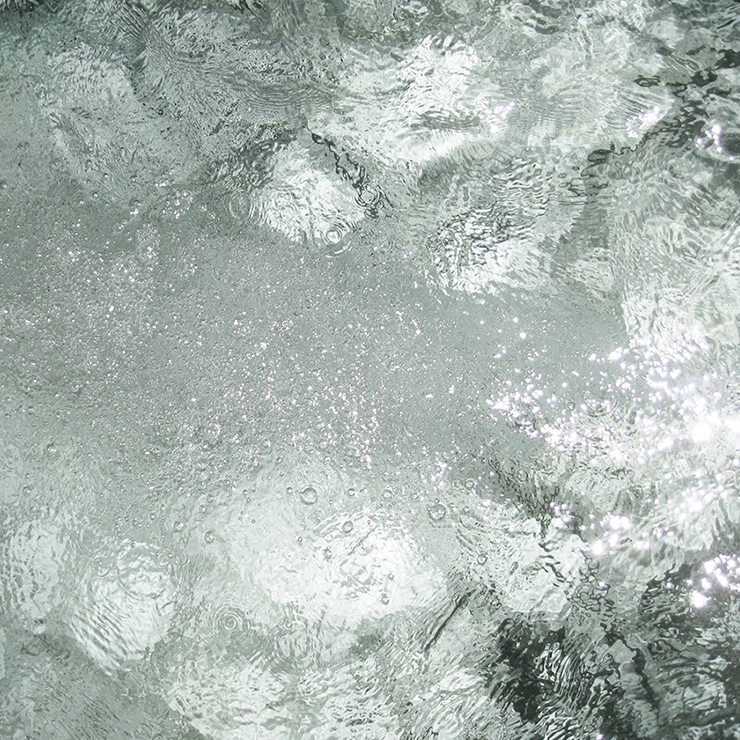 3

Efficient logistics to reduce carbon dioxide emissions

The PET bottles we collect are compressed to one-third their original size in our RVMs at retail outlets and then compressed even more and turned into bales at temporary storage facilities. By enabling each truck to carry more PET material, we have realized a more efficient logistics system with the smallest carbon footprint among PET recyclers in Japan*.​​*Surveyed recyclers handling 10,000+ tons of PET/year
(TOMRA Japan survey; as of April 2021)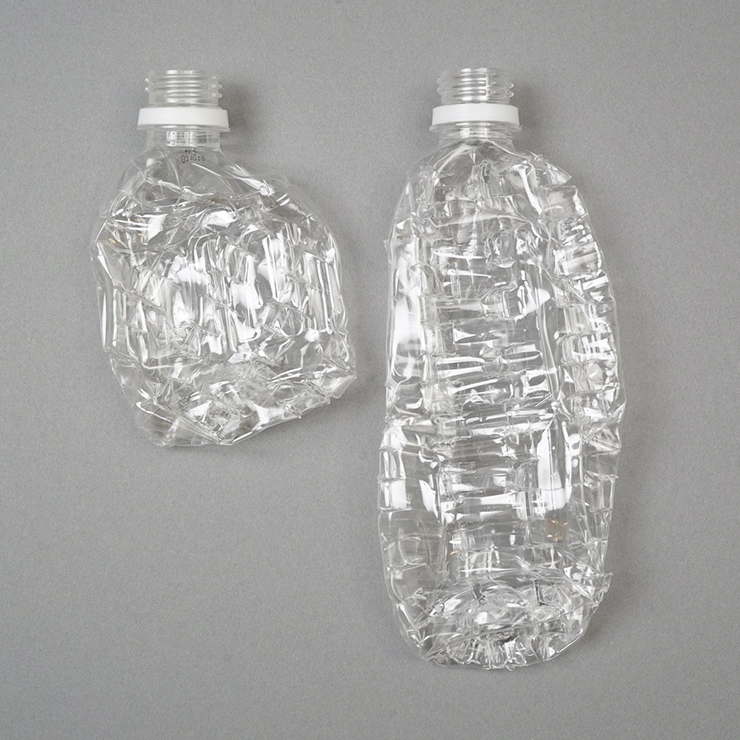 4

Area/outlet traceability

Only by using bottlium™*​ can you be sure of the point of collection—the specific area and store—of the PET bottles used to produce its PET pellets.

Many recycling facilities find it difficult to run production lines with a limited volume of material, forcing them to use mixed materials of different origins. We ensure solid traceability by producing PET pellets only from PET bottles that we ourselves have collected.​*Surveyed recyclers handling 10,000+ tons of PET/year
(TOMRA Japan survey; as of April 2021)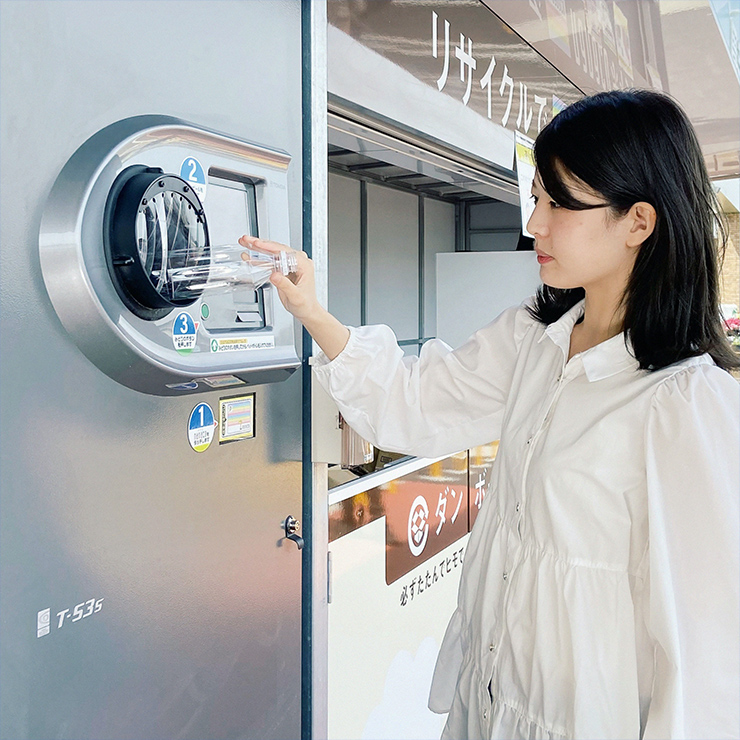 5

GRS certified

bottlium™ has earned Global Recycled Standard (GRS) certification, which proves that we meet all of the stringent international standards for recycling, including product traceability requirements, contamination risk management, and the like. ​​
​
bottlium™ is rigorously reviewed and certified as a 100% postconsumer material that only employs used PET bottles collected from general consumers.​​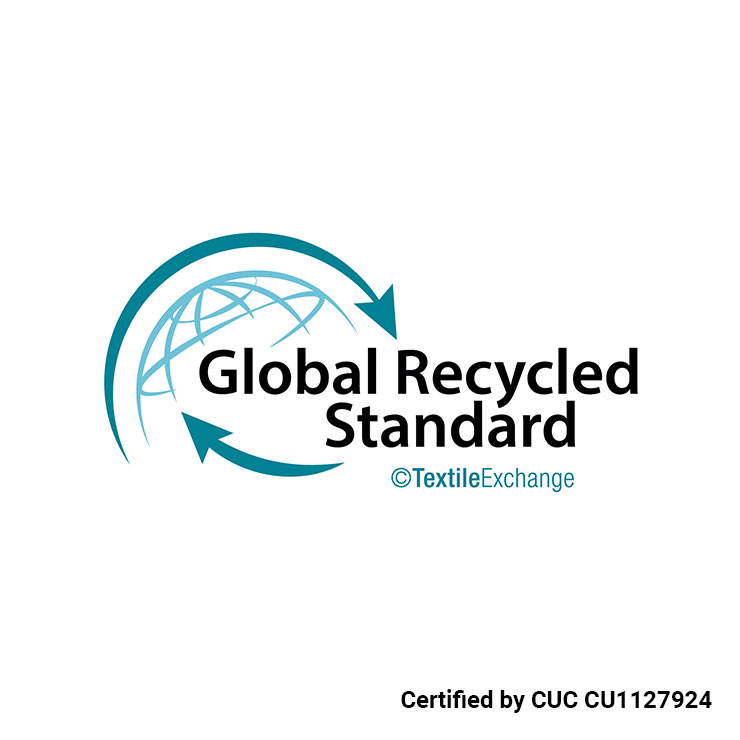 PROCESS
PET bottles

1.

Collection

Consumers feed PET bottles
into our RVMs, which, using
TOMRA's unique sensor
technology, identify and
collect only those bottles
that have no label, no cap,
and no unfinished contents.

2.

Compression

The PET bottles are
compressed to one-third
their original size inside the
RVM. They are further
compressed and formed into
bales at temporary storage
facilities.

3.

Transportation

The two-stage compression
operation enables efficient
transportation with reduced
carbon dioxide emissions at
all stages of the logistics
chain, from retail outlet to
recycling facility.

4.

Pulverization

The bales of compressed PET
bottles are pulverized and
any foreign matter is
carefully removed.​

5.

Washing and Sorting

The pulverized PET goes into
washing water, where it sinks
to the bottom and foreign
matter floats to the top for
removal. The washing water
is eco-friendly ozone water
that disinfects and sterilizes
the material.

6.

Flaking

When the washed pulverized
PET is dried, it goes through
a flaking process and this
material is then put through a
special multilayer mesh
device to remove any
remaining foreign matter of
less than 0.02 mm.

7.

Dissolving and Extrusion

The flakes are then put
through a high-
temperature/high-vacuum
deairing process that
dissolves the flakes and
extrudes the resulting
material to be cut into
pellets.​​

8.

Pelletization

The extruded material is cut
into extremely hygienic,
impurity-free pellets that are
now ready for processing.
APPLICATION
The eco-friendly, high-quality PET pellets can be used to create a wide range of apparel products.

and more
Businesses and local governments that are considering the introduction of RVMs
Contact us